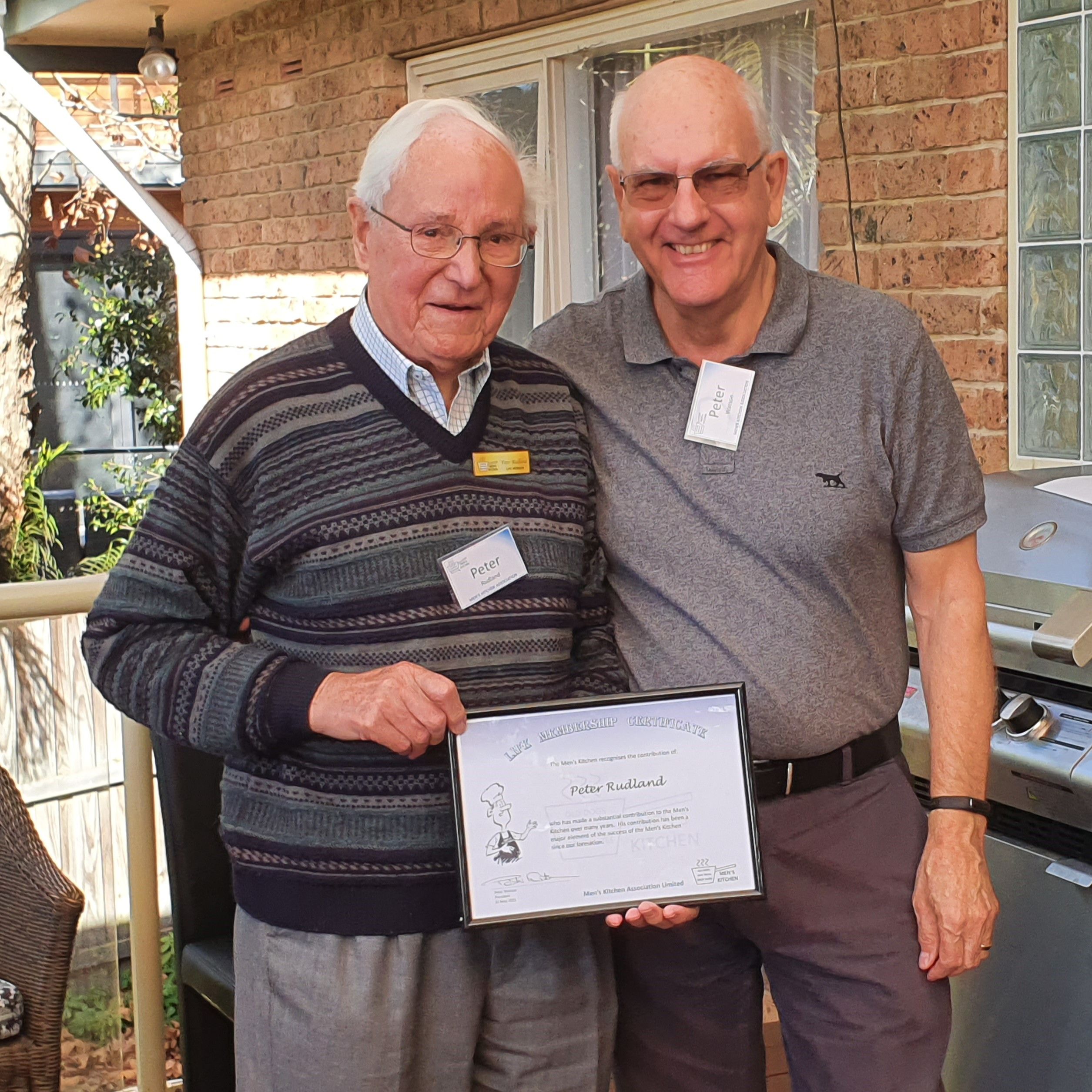 During volunteers' week in late May 2021, when the committee hosted all our cooking instructors to thank them for their contribution to the Men's Kitchen, we surprised Peter Rudland by awarding him with life membership to the Men's Kitchen Association.
Life membership of our association may be awarded to someone who in the view of the board has both contributed substantially to the success of the organisation and has made an ongoing contribution for a period of approximately ten years.
In 2013, Peter Rudland and several other blokes joined a Male Carer cooking group run by the NSW department of Health in Narrabeen. When that program was forced to close due to the renovation of the Narrabeen Tram Shed community Centre, Peter was a key driver in the decision to "do our own thing" rather than to cease learning cooking altogether. Peter and five others were the initial members of the association when we incorporated in 2016, and since that time he has continuously been the public officer and secretary of the association. In fact, when we were forced to incorporate in order that we continue cooking, we only had six members and were required to have a public officer and secretary. Had Peter not put his hand up with experience and a willingness to do the task we would simply not be the organisation that we are today.
Please join me in congratulating Peter on being awarded life membership and I'm sure he would welcome an email of congratulations (pgrudland gmail.com)