Local News
The Men's Kitchen in Turramurra will be opening another monthly Cooking Session.
As we take a break over December and January each year, starting in February or March 2024 we will be adding another regular monthly cooking session in Turramurra. This will be our third session each month at that Kitchen.
We will have 10 vacancies for new members to attend and, led by two experienced cooking instructors they will enjoy preparing a two course meal which they will later sit together to enjoy.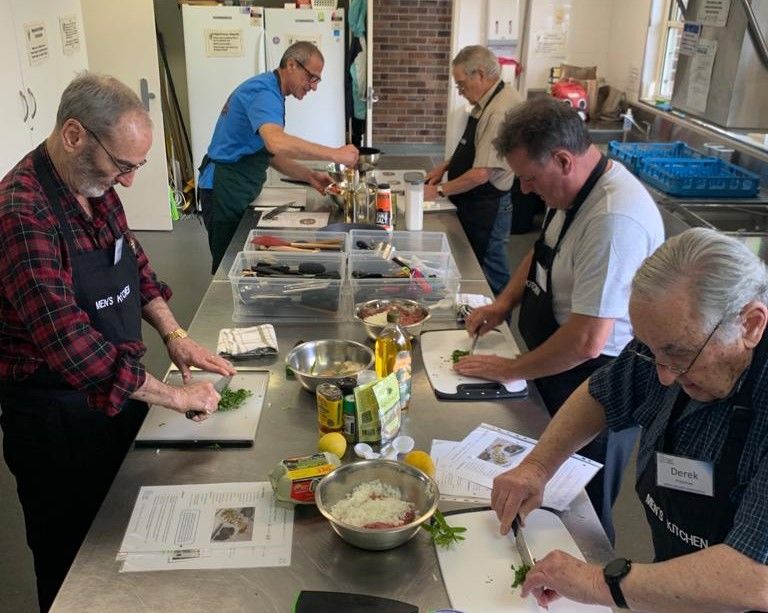 Pairs of those attending will be preparing a dish each from our recipe book. And by the time this new groups starts we should have our latest recipe book printed and an individual copy ready to be presented to each member, along with their Men's Kitchen apron.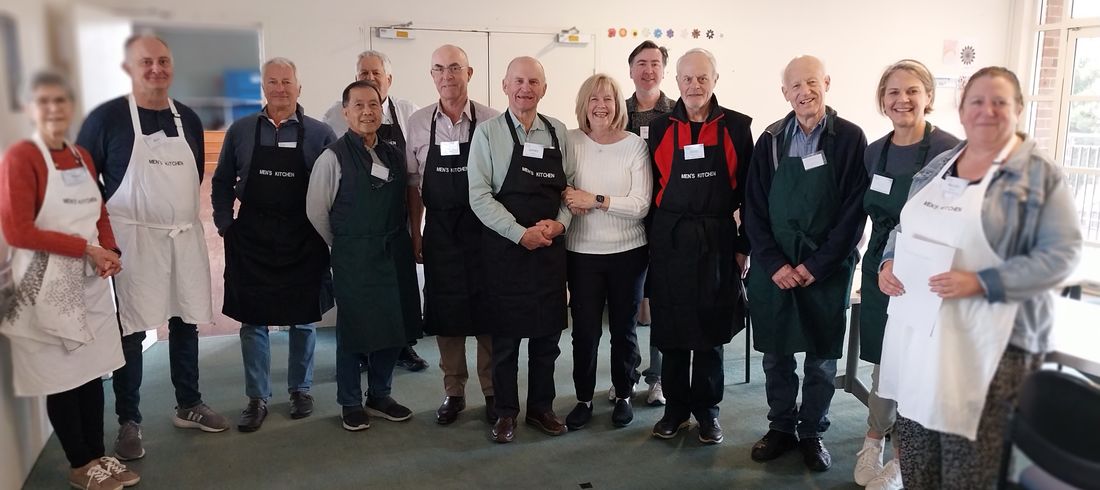 The Men's Kitchen is cooking in Turramurra too!
In July, the Men's Kitchen launched another Kitchen in Turramurra at the the Uniting Church Hall (See details below)